Unlock the Value of Honeykube for Advanced Cyber Defense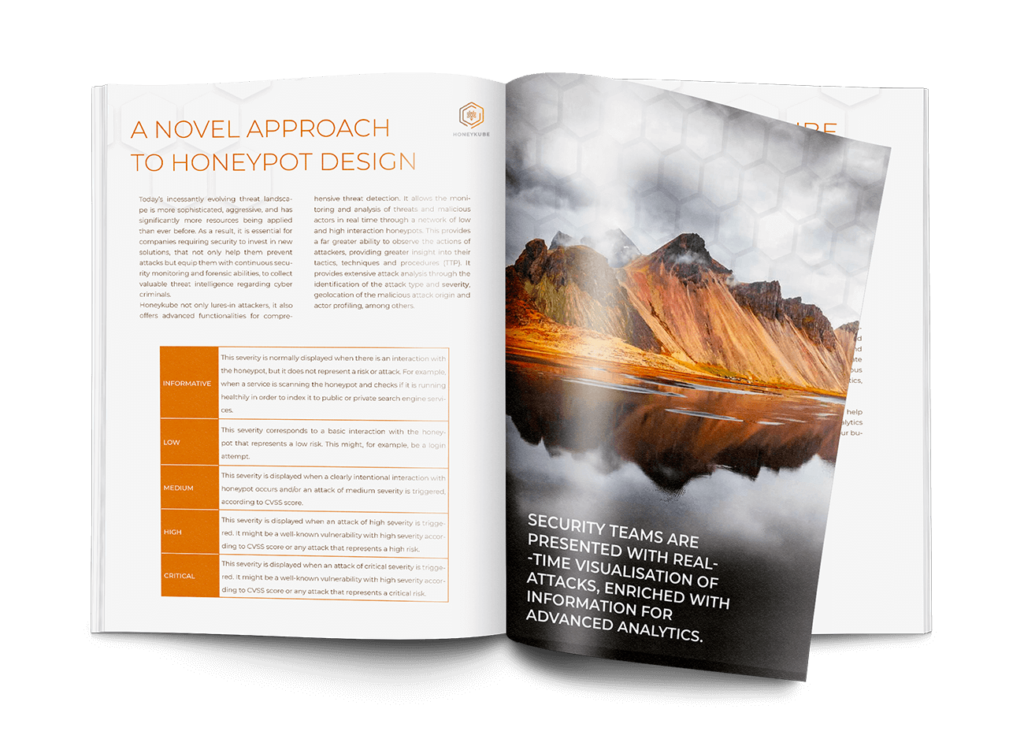 History has proven that identifying your enemies and understanding their movements and tactics provides a huge advantage to security professionals and organisations. It allows a clearer understanding of the cyber threat landscape and its evolution, as well as predicting attacks and enabling the rapid deployment of preventative countermeasures.
Download this paper to learn how Honeykube's novel honeypot-­based security approach can be leveraged to enhance your IT infrastructure and help your organisation identify who wants to attack your infrastructure and how the attackers plan to do it; before they actually impact your real assets.
By submitting this form you are indicating that you have read and agreed to the terms as described in our Privacy Policy.